Our Inside Out parties at The Endup are growing every week and quickly becoming the place to be on Saturday mornings in San Francisco!
On Saturday, October 6th, we bring you another amazing morning show featuring feel-good beats by Motown On Mondays founder Gordo Cabeza along with Lazyboy on the Outside patio, while Eric Lobe and Vic Crulich will get you moving and grooving on the Inside dancefloor!
Hungry from a night out? Our morning party has delicious breakfast food freshly made on the patio by the Meat Headz! Breakfast Burritos, Breakfast Sandwiches, Breakfast Tacos, fruits…YUM!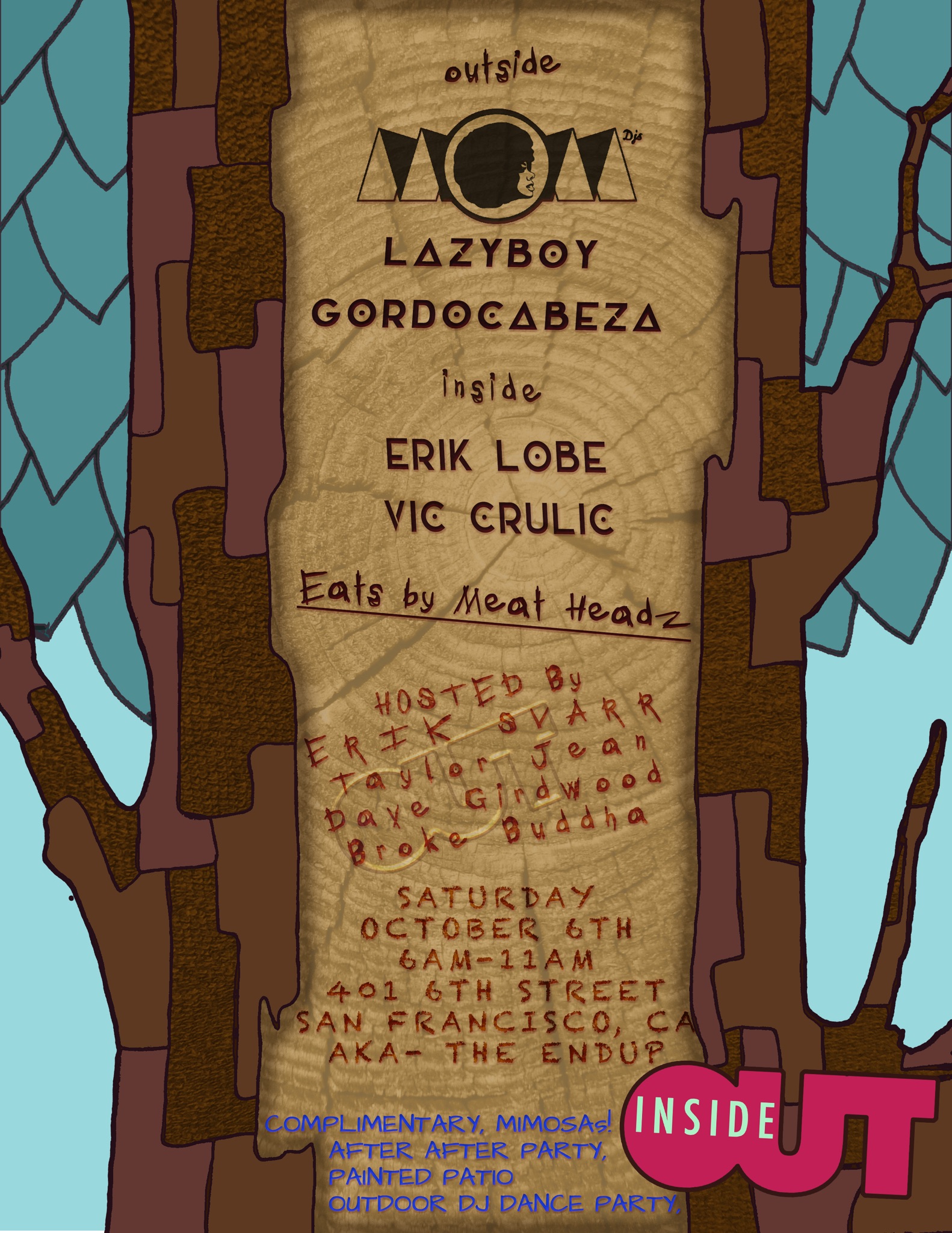 The Beats:
OUTSIDE STAGE:
INSIDE MAIN ROOM:
Eric Lobe
Vic Crulich
Hosted by:
Taylor Jean
Erik Svarr
Aurora Dee (Broke Buddah)
Dave Girdwood

Brought to you by Inside Out residents:
Vëdda
Cristoffer Zuñiga

__________________________________________
And who said you can't drink on a Saturday morning?!
☛ Inside Out Early Bird Drink Special: receive a complimentary mimosa drink ticket with each paid entry from 6am-7am! ✔
__________________________________________
INSIDE OUT: a unique Indoor and Outdoor morning party experience that begins indoors with local DJs playing beats at 6am, and continues on the beautiful Outside Patio at 8am when the Headliners take over the DJ stage!

Sign up for a $5 discount off the door cover + receive a FREE Mimosa from 6am-7am!


6am – 11am
Bar reopens at 6am
420 friendly outdoor smoking patio
Ins & Outs
21+