Free Guestlist: Love-Glaude.eventbrite.com
The Endup presents:
LOCAL LOVE: Birthday Celebration of DJ Taj
Featuring a special Classic Funky House set by the Superstar DJ: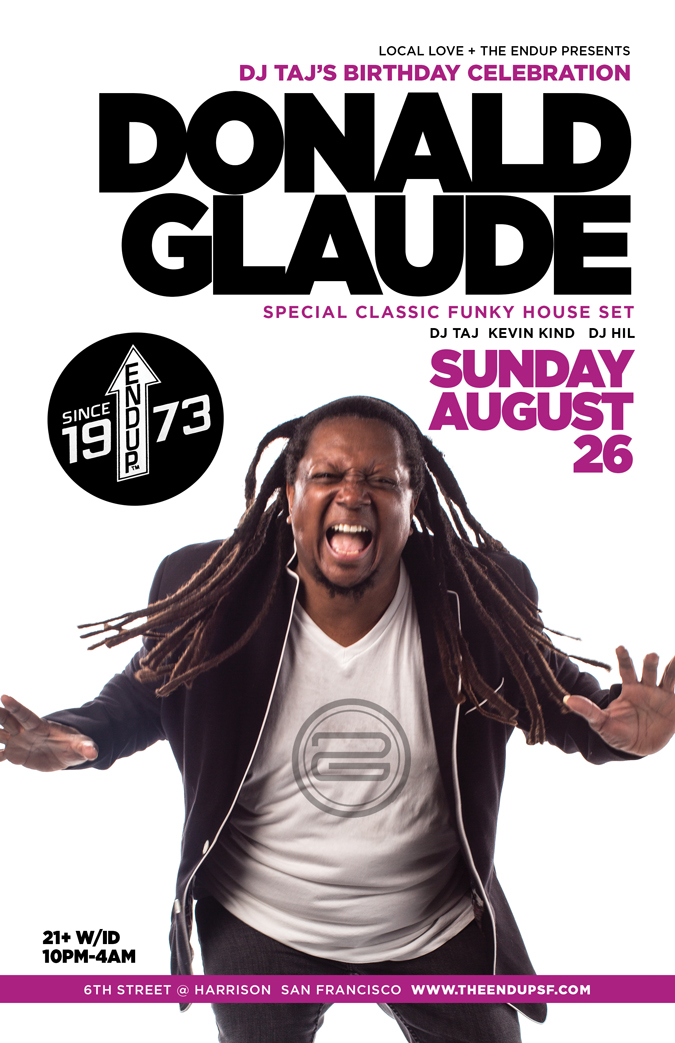 Along with:
DJ Taj – Special Birthday set!
Kevin Kind
DJ Hil
Local Love is back at The Endup! Every 4th Sunday of the month, we bring you the sounds of Classic
House, Funky House & Tech House music!
Grab a friend and come through to experience good vibes and quality house tracks, surrounded by music lovers who just wanna dance! ❤️
__________________________________________
Sign up for FREE before 11pm, $5 before midnight guestlist: Love-Glaude.eventbrite.com
10pm – 4am
Outdoor smoking patio!
420 friendly
21+